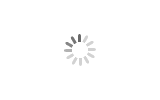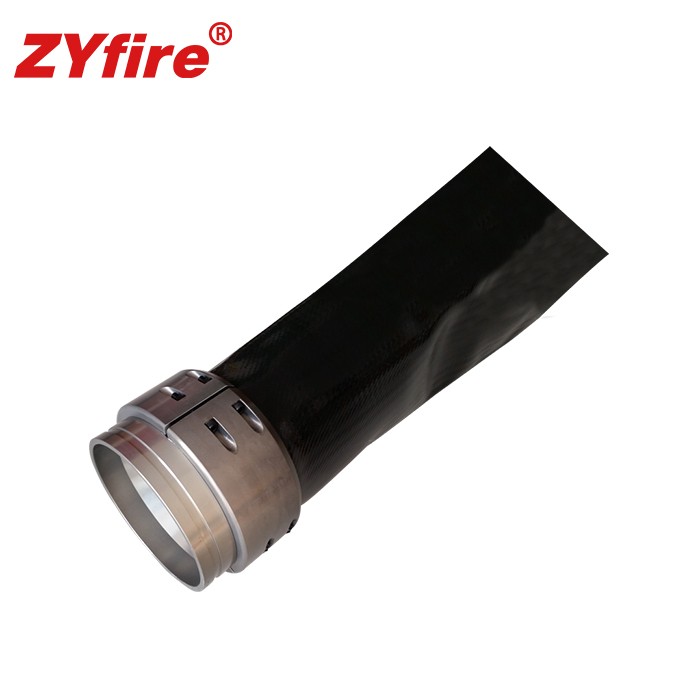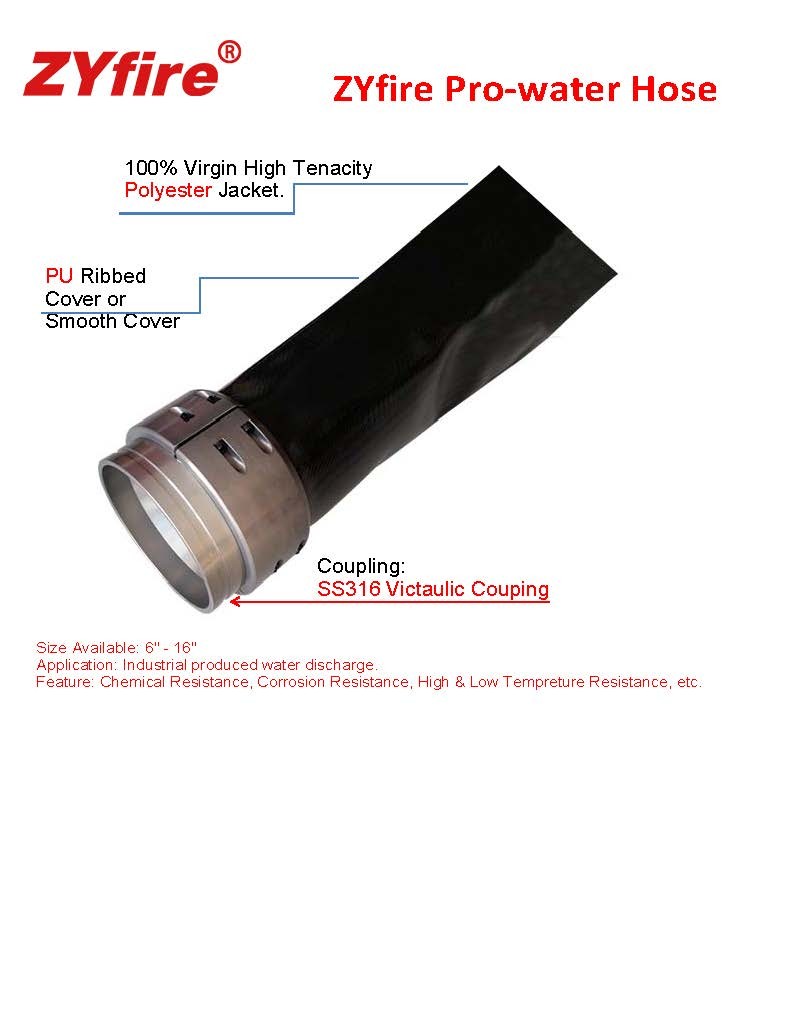 Pro-water hose
ZYfire has found a perfect solution for industrial produced water discharge.
Size: 6"-16"
Jacket: 100% virgin high tenacity polyester jacket.
PU Ribbed cover or smooth cover.
Coupling: SS316 Victaulic coupling
Application: Industrial produced water discharge.
Main feature: Chemical resistance, Corrosion resistance, high & low temperature resistance
ZYfire has found a perfect solution for industrial produced water discharge.

Size: 6"-16"
Jacket: 100% virgin high tenacity polyester jacket.
PU Ribbed cover or smooth cover.
Coupling: SS316 Victaulic coupling
Application: Industrial produced water discharge.
Main feature: Chemical resistance, Corrosion resistance, high & low temperature resistance
Please feel free to give your inquiry in the form below. We will reply you in 24 hours.